by Graziella Almendral, President of the Spanish National Association of Health Communicators (ANIS)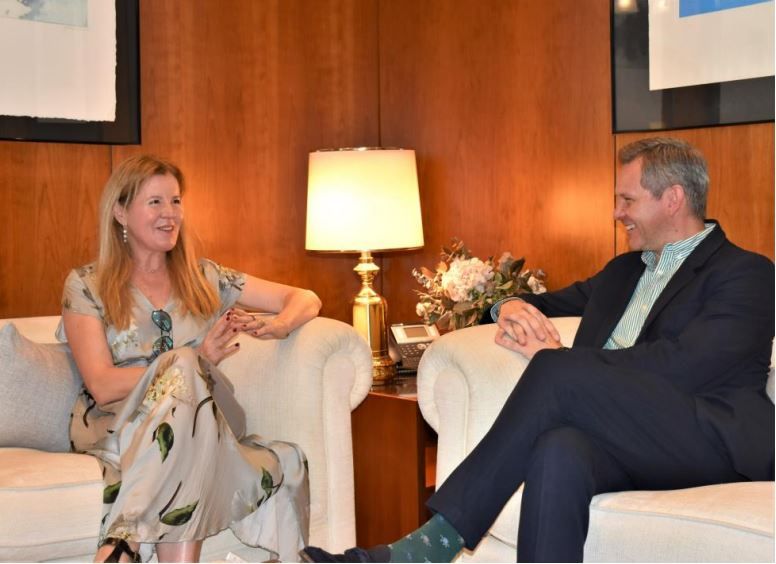 The historical relationship between health authorities and health journalists has oscillated between respect and criticism or rapprochement and disagreements. But rarely, if ever, has a Minister of Health taken the step of recognizing the work of health journalists as a necessary public good. Rarely until a few days ago, when José Miñones, the Spanish Minister of Health and I met in person. I had the honor to attend this in-person meeting as the official representative of the National Association of Health Communicators (ANIS), an organization of more than 700 media professionals committed to reporting on health.
In the era of mis- and dis-information and of Artificial Intelligence that can also be used to misinform, the Spanish Minister of Health highlighted the need for public access to accurate information to protect the public's right to health. He placed this responsibility in the hands of the specialized press. Miñones emphasized that truthful information is part of the right to health. Recognizing science journalists as key players in the health sector is an important step that can inspire the relationship that other health officials have with health reporters.
Miñones praised the professionalism of health journalists and their efforts to stay current with the science, while also emphasizing the need for ethical reporting and compliance. His statements have resonated with the media, and have been picked up by national outlets, including La Vanguardia newspaper and Cope radio station. Of course, health journalists and science media outlets have soaked up each word he has spoken.
Let us remember that health journalists had a rough time during the pandemic. They worked hard, risked their lives, did not get salary increases, nor recognition or professional advancements. Faced with the constant struggle to find independent spaces where we can publish (or broadcast), at a time of crisis in the media profession, this formal recognition helps us maintain the energy to continue to do our work. Above all, our message to everyone who reads or watches the news on television: you have the right to make the best possible decision about your health, and we have the duty to help you achieve that right.